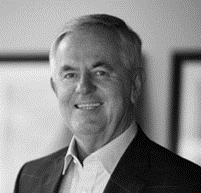 Kevin Kelleher
---
Senior Advisor
Former President & CEO, Cartus Corporation
About
---
Kevin served as President and Chief Executive Officer of Cartus Corporation from 1997 until 2018. Realogy Holdings Corp., Cartus' parent company, is the largest full-service residential real estate services company in the United States. While at Cartus, Kevin was responsible for over 2,500 global employees and oversaw more than 1,000 corporate, government, and military clients in the Cartus portfolio.
Professional Experience
---
In his over 35 years of executive leadership, Kevin has led acquisitions, organic growth strategies, global expansion, and new product development resulting in increased market share growth and accelerated financial performance. He has extensive experience leveraging existing and emerging disruptive technologies, resulting in new value for clients and exceeding customer expectations.