Four new Senior Advisors leverage decades of law enforcement, intelligence community, and private sector experience to enhance Prescient's security, investigation, and corporate intelligence offerings
---
Prescient is pleased to announce four additions to its advisory board, each of whom brings a unique perspective from experiences in the intelligence community, corporate security sector, and corporate America. Joining existing Senior Advisor DJ Fuller, Mark Sanna, Kevin Kelleher, Andrew Zwerner, and J.M., a former Central Intelligence Agency (CIA) officer, will support Prescient's global investigations, due diligence, and intelligence offerings.
"I am extremely proud of our new Senior Advisors, who have served at the highest levels of the public and private sectors," said firm President Jack McKenna. "I am confident they will contribute a great deal to Prescient's growing team and ongoing client engagements."
Additional announcements regarding Prescient's Advisory Board will be forthcoming.
Mark Sanna
Former Vice President, Global Security | Hyatt Hotels and Resorts
Former Special Agent, Diplomatic Security Service | U.S. Department of State
Mark is the Managing Director of Dynamic Security Solutions International, a boutique international security consulting firm based in Chicago. Prior to that, he was the Vice President for Global Security Operations with Hyatt Hotels and Resorts. For more than a decade, Mark was responsible for the strategic management of the company's security programs and initiatives, as well as all elements of security operations across over 750 hotels in more than 65 countries.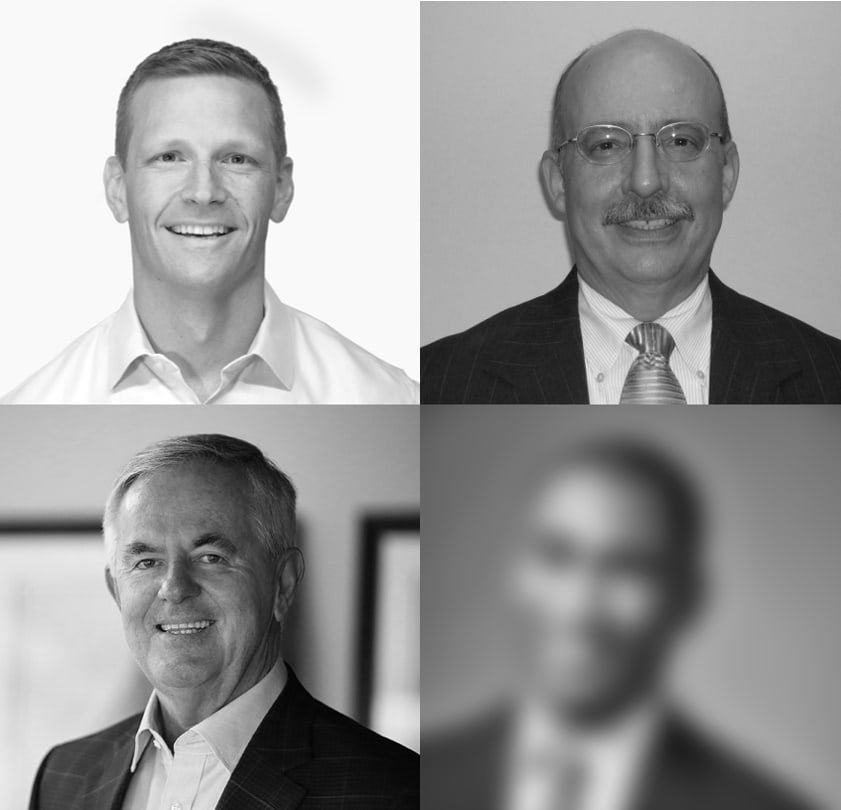 Clockwise from top left: Andrew Zwerner, Mark Sanna, J.M., and Kevin Kelleher
Prior to Hyatt, Mark was the Senior Director of Global Security Operations for Kraft Foods; Director of Global Strategic Assessments and Awareness Programs for Altria Corporate Services Inc. (parent company for Philip Morris and Kraft Foods); and Senior Management Consultant at Electronic Data Services Corp. He also served as a Special Agent in the U.S. Department of State Diplomatic Security Service, and brings extensive overseas experience as the Diplomatic Security Attaché (RSO) in Frankfurt, Kuwait, Ankara, Beirut, and Moscow.
Kevin Kelleher
Former President & Chief Executive Officer | Cartus Corp. (Subsidiary of Realogy Holdings Corp. – NYSE: RLGY)
Kevin served as President and Chief Executive Officer of Cartus Corporation from 1997 until 2018. Realogy Holdings Corp., Cartus' parent company, is the largest full-service residential real estate services company in the United States. While at Cartus, Kevin was responsible for over 2,500 global employees and oversaw more than 1,000 corporate, government, and military clients in the Cartus portfolio.
In his over 35 years of executive leadership, Kevin has led acquisitions, organic growth strategies, global expansion, and new product development resulting in increased market share growth and accelerated financial performance. He has extensive experience leveraging existing and emerging disruptive technologies, resulting in new value for clients and exceeding customer expectations.
Andrew Zwerner
Chief Operating Officer | Chassi
Co-Founder | Prescient
Former Special Agent | Federal Bureau of Investigations (FBI)
Former Intelligence Officer | U.S. Navy
Prior to joining Chassi, Andrew was Chief Operating Officer and Co-Founder of Prescient. From Prescient's inception in 2010 through 2013, Andrew helped lead the firm from two employees to more than 70 total personnel, with revenues of $12.3M in 2013. Due in large part to Andrew's leadership, Prescient was listed as #15 on the 2014 Inc. 500 list, and grew nearly 11,500% over the prior three year period. In 2015, the firm moved its headquarters to Chicago, and Andrew led the expansion of its offerings beyond government solutions to technology-enabled services geared toward the private sector.
Before becoming an entrepreneur, Andrew served as an Intelligence Officer in the U.S. Navy and as an FBI Special Agent, focusing on counterterrorism and counterintelligence operations. While assigned to the Navy's premiere Special Operations Unit, the Naval Special Warfare (SEAL) Development Group, Andrew completed multiple deployments to Iraq and Afghanistan from 2006–2009. During that time, he led intelligence operations for 200+ member special operations task forces comprised of US military, civilian intelligence agency, and allied coalition partners charged with targeting key al-Qai'da and Taliban leaders. While serving as an FBI Special Agent in Miami, he investigated sensitive counterintelligence matters pertaining to national security. Andrew's passion is to build and lead high performance teams that solve complex problems under challenging circumstances.
J.M.
Former Intelligence Officer | Central Intelligence Agency (CIA)
J.M. is a former CIA officer who completed multiple tours of duty in the Middle East and South America. During his time in the CIA, he covered a wide range of issues, including counterterrorism, counterintelligence, and information operations. His expertise will prove invaluable when it comes to Prescient's most sensitive intelligence engagements, especially those involving global research and in-country operations.