Prescient is excited to announce that Stefanie Drysdale, current Senior Director of Strategic Relationships, has been promoted to Vice President within the firm's Cyber Practice.
---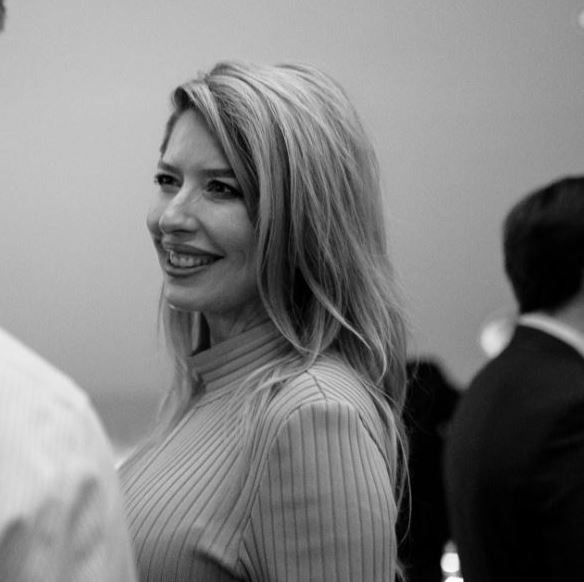 Drysdale has been with Prescient since 2016 and was instrumental in building Prescient's Cyber offerings, particularly the firm's Executive Digital Protection (EDP) program, which is geared toward corporate security professionals and private clients. Stefanie has developed a well-rounded network of high-profile security contacts while keeping tabs on news and trends within the field, which are in constant flux. Due in large part to Stefanie's vision and efforts, Prescient's EDP program has become the flagship offering of the practice and provides unparalleled insight into the physical and digital risks facing clients and their families. Drysdale is also a longtime proponent of cybersecurity awareness, having hosted or participated in multiple webinars, presentations, panel discussions, and video series about the importance of online security.
In her new role she'll be supporting organizations and high-profile clients ranging from Fortune 100 corporations to boutique firms while continuing to assist with operational growth. Drysdale joins two  colleagues, who both transitioned to the firm earlier this year: Matteo Tomasini, who moved to Prescient after holding senior roles at both BlueVoyant and K2 Intelligence, and fellow VP Alexander White, who brings consulting expertise to the firm from the U.S. Department of Defense.
"We're incredibly proud to promote Stefanie," firm President Jack McKenna commented. "She has been absolutely crucial to the rapid development of our cyber offerings by gauging market demand and serving as an ambassador to the physical security and cybersecurity communities."
Prescient is a global risk management and intelligence services firm with four practice areas: Due Diligence, Investigations, Cyber, and Intelligence. Our team helps Fortune 500 companies, law firms, and financial institutions mitigate risk and uncover mission-critical information. Headquartered in Chicago, IL with offices in McLean, VA, and Dublin, Ireland, as well as a forthcoming office in New York City, Prescient's team is proficient in multiple foreign languages and has conducted intelligence operations in over 110 countries.