Prescient is proud to highlight the hires we've made so far during the first half of 2022. We've added members to our Due Diligence and Cyber Practices, as well as our Corporate group, with more to come throughout the Summer and Fall.
---
CYBER PRACTICE
Since the beginning of this year, we've welcomed three members to our Cyber team. Logan Willans, based out of the (growing!) Prescient Los Angeles office and with us since January, joins us after several years in the physical security assessment space. His experience consulting with A-listers and Fortune 500s throughout California has already proven to be invaluable for the entire Operations team, in addition to informing our more HNWI-focused service offerings. Scott Janik, who joined us in February from Allstate, serves as a Senior Director in the Cyber practice. Scott's decade-plus in IT security augments our own security operations in addition to the Cyber team's DFIR and Threat Response capabilities.  Lastly, Emily Ellis, who joined us in April, brings a wealth threat intelligence knowledge to the team. Like many of our best hires, she joined us with a strong foundation in OSINT that makes her an asset for any project.
DUE DILIGENCE PRACTICE
Similarly, our Due Diligence Practice has welcomed three new members since the beginning of the year. Hallie Butterfield is the newest member of the team, having started as an Analyst in our Chicago headquarters at the beginning of May. She joins us from Notre Dame, where she studied Economics and Chinese. George Adoghe and Jesse Harz, who started in February and April, respectively, are the practice's newest Associates. George holds an MS in Financial Technolgoy from Dublin Business School in Ireland, where he is based. Jesse holds an MA in Conflict Resolution from Georgetown, and joined us from CRDF Global, where he served as a Project Lead for the firm's Security Assistance Division.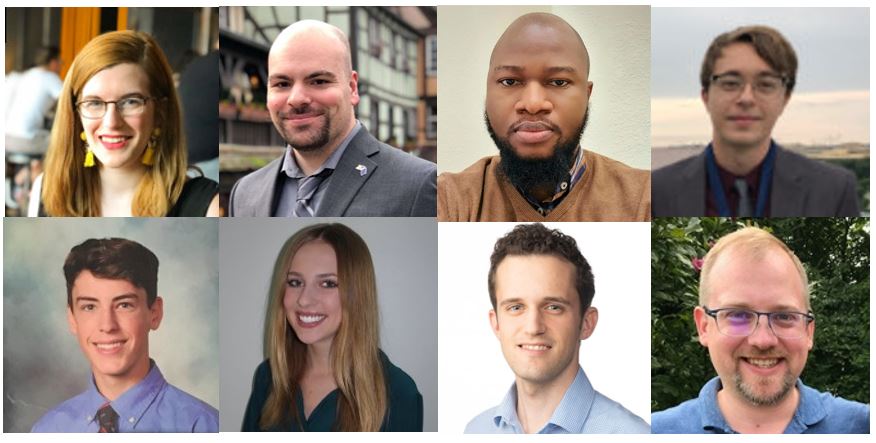 Welcome to everyone who's joined us in 2022 (so far!)
CORPORATE GROUP
Otherwise, we're pleased to continue working with current university students during the Summer, and have welcomed two Research Assistants to the Corporate team. Matt Troher and Ryan Fidler, both of whom joined us at the beginning of June, will be supporting Operations engagements as well as assisting our Accounting department with a variety of internal projects. Matt returns after an internship with us last summer–we're thrilled to have him back, as his editorial experience is much needed for all matters internal and client-related. A warm welcome to Ryan, who is currently studying Accounting at USC.
Open Positions at Prescient
We are still hiring for several positions in our Cyber and Due Diligence practices. Please apply via the forms on our Careers page if you are interested in joining a growing team!