On September 25th, 2019, Prescient's Associate Director of Communications, Asha Underiner, presented at the 2019 International Bar Association held in Seoul, South Korea on the topic "Technological and Analytic Solutions to Address Evolving Due Diligence Requirements." Along with Juliet Tainui Hernandez, Partner, Chief Compliance Officer at Norton Rose Fulbright LLP; Valentina Zoghbi, Head of Compliance at CMS; Simon Davis, Head of Commercial Litigation at Clifford Chance; Richard Harrison, Partner, Head of Lawyers' Liability at Clyde & Co; and Sun Hee Kim, Partner at Yulchon, Asha contributed to a panel titled "The Role of Artificial Intelligence (AI) and other New Technologies in supporting compliance and helping compliance and in-house teams work smarter." The following reflection represents a continuation of the topics discussed during the meeting.
On September 25th, I had the pleasure of presenting at the annual International Bar Association (IBA) conference as part of a panel discussing the risks and benefits of Artificial Intelligence (AI) and other new technologies in supporting compliance. Increasingly stringent regulatory standards and the pace of innovation contribute to a rapidly evolving landscape, one in which technological solutions are becoming no longer optional, but necessary. Just as financial institutions must implement specific policies when conducting customer due diligence (CDD), it is increasingly apparent that general counsel and lawyers must also begin adopting more concrete procedures to screen their clients for any warning signs of financial impropriety or illicit activity.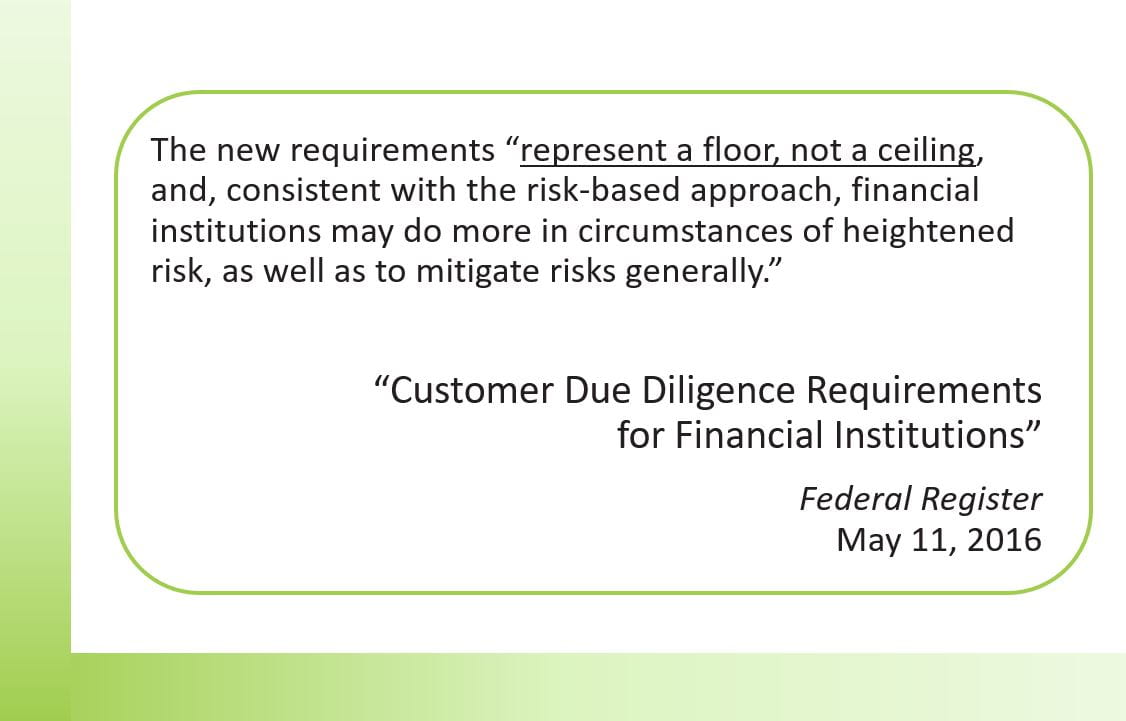 Of course, as discussed at the panel, it is likely that progress on this front will be incremental—that lawyers won't necessarily adopt robust screening mechanisms overnight, but rather only as pressure increases from the government to truly understand the sources and purposes of a client's funds, particularly in the fight against terrorism financing. This is especially true given the question marks over how such regulations impact attorney-client privilege, among other considerations.
Another important aspect to consider is the reality of the limits of CDD—while we can advocate extensive screening and in-depth research that goes beyond "check-the-box" searches, it would be impossible to conduct such thorough screening on every customer. We must come to terms with these limitations and not allow the perfect to be the enemy of the good: designing a system that highlights high-risk clients and designates them for additional screening is a significant accomplishment in its own right.

As I discussed in my presentation, there are a number of ways lawyers can show good faith to regulators when it comes to Know-Your-Customer and anti-money laundering responsibilities:
Establishing some sort of documented CDD procedures that mirror what is currently required of financial institutions
Creating risk-based thresholds for how much due diligence a lawyer conducts on a potential new client
When conducting due diligence, going beyond merely "checking-the-box" by making a diligent effort to weed out false-positive name matches
Evaluating customer information using a variety of informational resources, including commercial databases, public records, open web sources and, if necessary, even social media profiles

Taken together, the steps outlined above can serve as an initial foundation for lawyers complying with new regulations and guidelines. With regulations and technology evolving to keep up with the needs of our global society, so too must lawyers—the most successful will be those who can adapt to the challenges that accompany innovation, rather than those who stand still.
Interested in learning more? Contact us at info@prescient.com for the full presentation on the role of technology in helping compliance and in-house teams work smarter.