We're excited as always to share a quick look into our growing team here at Prescient. 2023 has been a big year for our four practice areas, especially our Cyber group, which welcomed six new team members!
---
In February, Eric Lunser joined us as a Director focusing on Digital Forensics and Incident Response. Specializing in ransomware, data breaches, and other investigations related to digital evidence, Eric was formerly a member of the Computer Crime Unit of the New York State Police.
In March, the Corporate team welcomed Kristin Sperka, our new Staff Accountant. Kristin joined us from the School District of New Berlin, Wisconsin, where she oversaw all aspects of bookkeeping related to elementary and middle schools in the district. She received her B.S. from Marquette University. Mitchell Ginsberg, who also joined us in March, is a Senior Associate in the Cyber Practice. Mitchell brings a wealth of experience from Kroll to our D.C. office, where he assists our executive digital protection team by combining his public record and open source knowledge with our in-house battery of tools and OSINT data. He received his B.A. in Criminal Justice from High Point University.
We welcomed several employees to the firm at the beginning of the summer. Olivia Marling and Caitlinjoy Hammer, who will soon be based out of the New York office, both joined us as Analysts focusing on Dark Web offerings. Caitlinjoy received her B.S. from Embry-Riddle Aeronautical University. Olivia received a Bachelor's in Digital Forensics from the University of Alabama at Birmingham. Matthew Troher, also hired in June, rejoins Prescient after two summers with the firm as a Research Assistant following his graduation from the University of Illinois—we're very fortunate to have him back full-time as a Due Diligence Analyst in the Chicago office. Rounding out the June hires was Geralyn Timm, whose experience at both Notre Dame (with a B.S. in Neuroscience & Behavior) and the St. Joseph County Cyber Crimes Unit will serve her well as an Analyst with the Cyber Practice's DFIR group.
Lastly, we welcomed Jonathan Drake to the Cyber Practice as a Director earlier this month. Jonathan's decade of experience in the U.S. military and private sector cybersecurity industry makes him a valuable addition to the rapidly growing deep & dark web intelligence team.
A warm welcome back as well to our returning Summer Research Assistants, Joey & Zayd!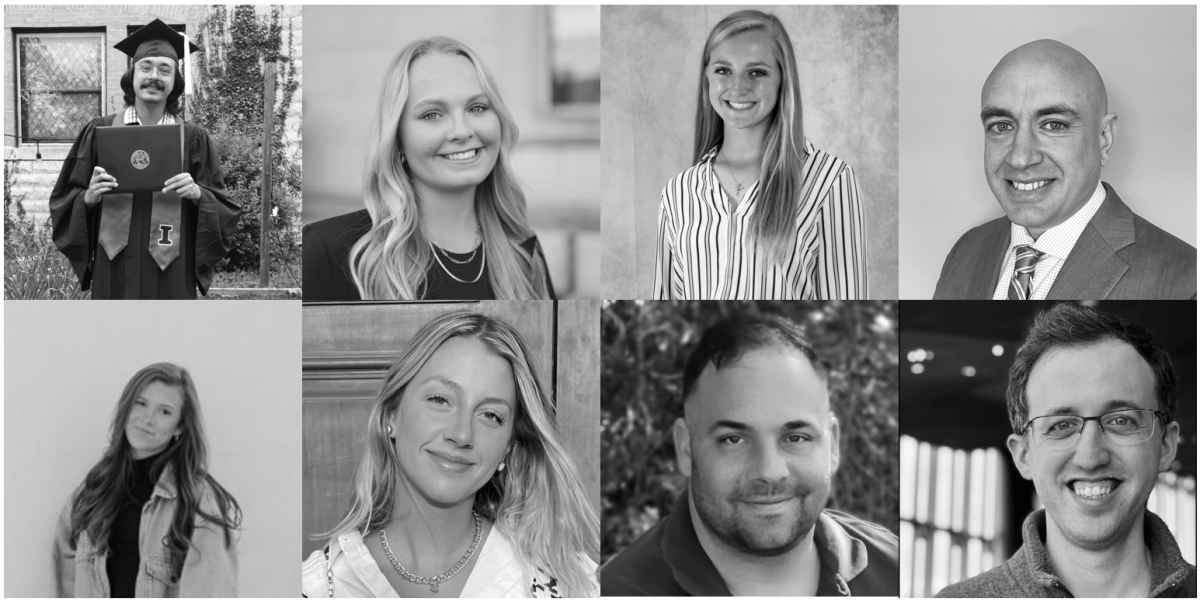 Clockwise from top left: Matt, Geralyn, Caitlinjoy, Eric, Mitchell, Jonathan, Kristin, Olivia