Competing deadlines, long hours, skyrocketing costs, big data and finding the needle in the haystack. Paralegals are wearing many hats and working more hours than ever, and should be benefiting from litigation support tailored just for them.
---
More stringent global compliance requirements, rising workloads, the volume of available data, multiple and overlapping deadlines, and new legal support technologies are stretching the capabilities of many in-house legal teams. Factor-in budgetary constraints and staffing inadequacies when facing complex or time-consuming projects, and it becomes apparent why many firms are supplementing their existing legal support team with outside legal research services.
While every law firm's culture is different, long hours, tricky deadlines, high emotions and raised stakes can create a harsh work environment for paralegals and research assistants. The ability to quickly conduct legal research and uncover hard-to-find evidence or witnesses, is key to providing support to attorneys and keeping clients satisfied.
Reasons paralegals need legal support services
Unprecedented caseload
Competing deadlines
Limited budget
Understaffed
Lack of resources
Foreign language capabilities
Evolving & complex technology
Reducing stress & improving job satisfaction
If you and your legal team are drowning in the busy work of legal research and are looking to free up your time to focus on growth and profitable tasks – an outside litigation support service is the answer.
Paralegals and law firms benefit from using legal research providers
Contracting high-quality legal research services offers paralegals faster insight into their subjects, a global network of resources, improved in-house staff efficiencies, and lower overhead costs for their firm. Sole-practioners are better able to compete with bigger firms, and medium and large firms can enhance their support staff's production time for clients.
Legal service providers can lighten preparation for litigation by providing efficient, independent fact-finding that assists your efforts, and prepares your attorneys by identifying and clarifying complicated evidence.
Consider litigation support services if you are:
Undergoing a fact-finding mission for pending litigation
Participating in pre-litigation asset searches
Looking to vet witnesses and jury members
Conducting plaintiff social media investigations
Choosing the right legal research provider
The right legal support provider will tailor their services to your exact requirements, keep your budget in consideration, and support your law firm's legal strategy. They can tackle any subject matter, provide easy-to-read findings and highlight insights that define litigation strategy.
Common options for legal research and support providers include:
Offshore companies that sound too good to be true and may not be secure
Online legal research "farms" that promise to create your memo, motion, or appeal in record speed, but could lack accuracy and expert oversight
Large and expensive eDiscovery and digital forensics companies that may be missing agility and cost-effectiveness
The best way to choose the right legal research provider is to look for a company that provides comprehensive litigation support services with the expertise, flexibility, speed and cost that's right for your needs.
If you are already using an outside provider to help with your legal research requirements, make sure to audit their services periodically to ensure you're getting what you need. By answering the following questions, you can decide if it's time to look for a new provider:
How satisfied are you with the legal research reports you're receiving? Has the work been outstanding, or do you think it could be better?
Are the services you currently receive timely and cost-effective for your practice?
Are you using a large litigation support firm at an enormous expense because that's how it's always been done?
Since each case is different, some providers may be more equipped to handle your workload than others. To choose the right legal research service provider, consider if they specialize in the types of services you require most. Examples include:
Complex commercial litigation
Internal investigations: employment, whistleblower, FCPA
Expert witness testimony
Regulatory compliance
Insurance litigation
Antitrust litigation
Regulatory investigations
Pre-case assessments
Post-judgment related analyses
Business valuation
Why Paralegals Choose Prescient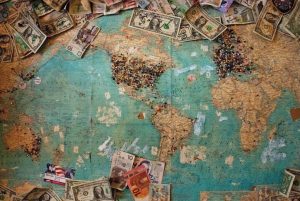 Photo by Christine Roy on Unsplash
To boost your firm's productivity and enable your legal team to focus on legal strategy, paralegals and their practices are choosing Prescient to make their team more robust, scalable and agile. We can save your firm or company time and free up your professionals to dive into strategic work. Let our analysts lighten the load in preparing for litigation by providing efficient, independent fact-finding that assists paralegals with identifying and clarifying complicated evidence.
Our experts have supported some of the world's largest law firms in a variety of cases, including M&A, employment and insurance, fraud, internal threats, and compliance matters. Our analysts use intelligence community-based best practices to search U.S. public records, legal databases, and open web resources to compile actionable research that clarifies complicated business relationships highlights critical red flags and prepares businesses and law firms throughout the litigation process.
Whether your company is looking to conduct asset searches, vet witnesses and jury members, or conduct social media research, our litigation and legal research services will equip your team with high-impact facts to assist in your next case.
Our Legal Industry Clients
Multinational, full-service law firms
Solo practitioners and boutique law firms
White-collar defense and investigations practices
Employment law firms
Litigation, transactional, and criminal law firms
General practice, legal aid, and advice centers
Corporate general counsel and legal departments
The seasoned analysts at Prescient assist paralegals at small-to-global law firms in a variety of cases, including employment and insurance matters, commercial matters, and regulatory compliance. Let our experienced team lighten your load in preparing for litigation by providing efficient, independent fact-finding that assists attorneys and legal counsel with identifying and clarifying complicated evidence.