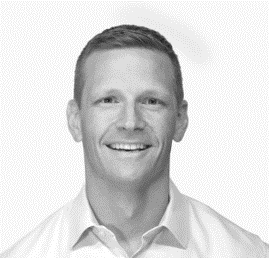 Andrew Zwerner
---
Senior Advisor
CEO, Chassi & Co-Founder, Prescient
About
---
Currently the Chief Operating Officer of Chassi, an innovative customer experience platform and software company, Andrew co-founded Prescient in 2010. Under his leadership, Prescient grew from two employees to a recognized industry leader, known for using Intelligence Community techniques to inform commercial solutions. Before becoming an entrepreneur, Andrew served as an Intelligence Officer in the U.S. Navy and as an FBI Special Agent, focusing on counterterrorism and counterintelligence operations. While assigned to the Navy's premiere Special Operations Unit, the Naval Special Warfare (SEAL) Development Group, Andrew completed multiple deployments to Iraq and Afghanistan and led intelligence operations for 200+ member special operations task forces. Andrew's passion is to build and lead high-performance teams that solve complex problems under challenging circumstances.


Professional Experience
---
From Prescient's inception in 2010 through 2013, Andrew helped lead the firm from two employees to more than 70 total personnel, with revenues of $12.3M in 2013. Due in large part to Andrew's leadership, Prescient was listed as #15 on the 2014 Inc. 500 list, and grew nearly 11,500% over the prior three year period. In 2015, the firm moved its headquarters to Chicago, and Andrew led the expansion of its offerings beyond government solutions to technology-enabled services geared toward the private sector.