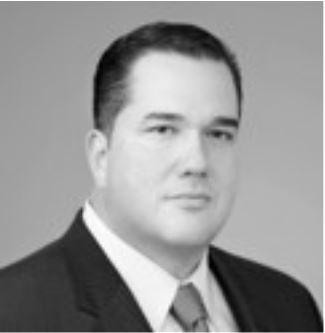 Rob Panella
---
Investigations
Managing Director
About
---
Rob is a Managing Director in Prescient's Investigations Practice, specializing in complex investigations, regulatory compliance, business intelligence, travel intelligence, and executive protection. Rob's expertise and problem-solving capabilities have allowed him to benefit various clients, including international financial institutions, law firms, professional sports organizations and athletes, large corporations and their executives, and high net worth individuals and their families.
Professional Experience
---
Before joining Prescient, Rob served as Managing Director for K2 Intelligence and supported clients in the Investigations & Disputes, Private Client Services, and Cyber Defense practices. While there, he oversaw a wide variety of complex risk management engagements involving corporate investigations, due diligence, corporate threat monitoring, cyber security, executive protection, and travel intelligence. Prior to joining K2 in 2014, Rob served as a Managing Director and Head of the Investigations and Intelligence departments at Thacher Associates, LLC. Before entering the private sector, Rob spent 20 years at the U.S. Department of Labor, primarily with the Office of Labor Racketeering and Fraud Investigations, Office of Inspector General (OIG). He most recently served as the Special Agent in Charge (SAC) for the New York Region, the agency's largest, where he oversaw all operations throughout New York, New Jersey, and New England, with a focus on organized crime, labor racketeering schemes, and complex financial crimes. Prior to this role, Rob served as SAC for the Washington Region, where he oversaw all operations in the District of Columbia, Maryland, and Virginia.
Earlier in his career as a Special Agent in the New York office, Rob helped found the Federal Construction Fraud Task Force, which targeted corruption and organized crime control in New York's construction industry. Immediately following the September 11th terrorist attacks, he was a World Trade Center responder and one of the agency's lead representatives to the FBI's PENTTBOM Task Force focusing on the cleanup and investigative efforts at Ground Zero. Rob has twice received the U.S. Secretary of Labor's Valor Award and has also received awards for his investigative achievements from the U.S. Secretary of Transportation, the Inspector General, and the President's Council on Integrity and Efficiency.
Education
---
Robert holds a J.D. from Hofstra University School of Law and a Bachelor's Degree in Political Science and Government from Stony Brook University.